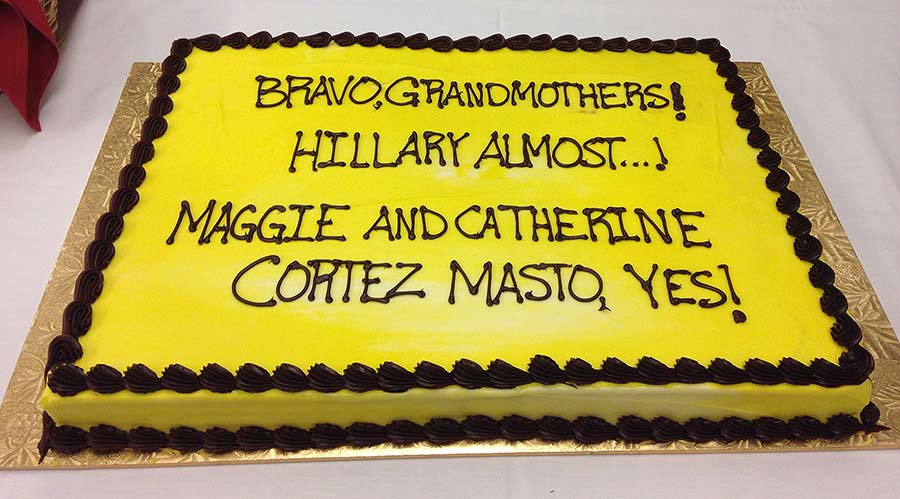 Never have we had such enthusiastic and energetic members.
In the course of the summer and fall, the Grandmothers network sent cards to over 177,000 voters in 5 states: Florida, Nevada, New Hampshire, North Carolina and Ohio. The cards urged the election of both Hillary and the Democratic candidate for Senate in the voter's state.
As you know, Hillary only carried two of these states, and only two Democratic Senators emerged victorious – Catherine Cortez Masto in Nevada and Maggie Hassan in New Hampshire. But by the end of the campaign our network had expanded to 36 states and the District of Columbia. And judging from the response to our post-election letter, our members are primed and ready, as the new administration takes office, to fight for our priorities:  preserving the environment, protecting women's healthcare, and ensuring voting rights for all eligible voters. Come join us!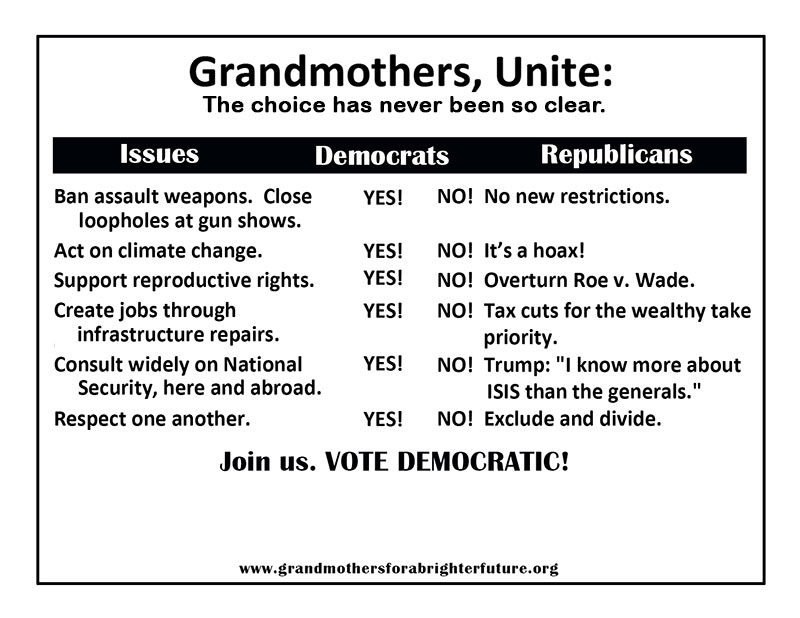 Save
Save