Early in March we invoked our particular perspective as Grandmothers.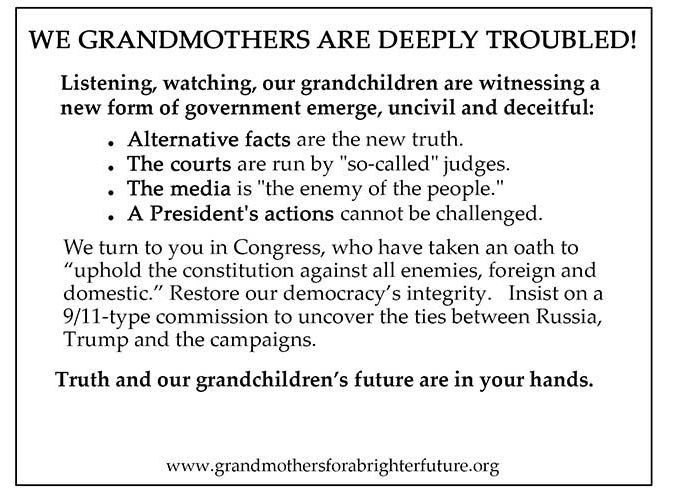 We are overwhelmed by the numbers of you who have signed up since the beginning of the year. You are clearly looking for action. We have two immediate suggestions:
We recommend that you read the Indivisible Guide: www.IndivisibleGuide.com. Written by a group of Congressional staffers, it is full of good ideas for effective advocacy.
Our issues are the environment, women's health and voting rights. Find out where your members of Congress stand on your – or if you will, on our – priorities. Let them know how you feel.
We are delighted to add you to our network. You will be hearing from us soon. Our emails will always have Grandmothers in Action in the subject line, so you will know it is from us.
Betsy Hatfield
Coordinator